Debt Relief: Advantages and Disadvantges of Debt Relief Option
How much credit card debt
do you currently owe?
Our partners
are featured in:


How It Works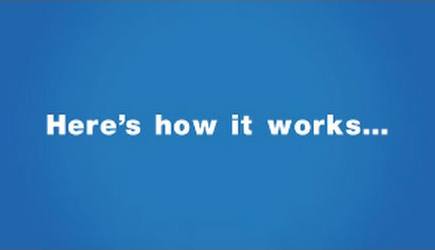 If you are researching things like debt settlement, debt reduction, debt resolution, debt relief, or debt negotiation, it all likely means the same thing: that you're barely making ends meet.
If you are currently experiencing, or have recently experienced, a serious financial hardship, and if you find yourself unable to even meet your minimum debt obligations, then a debt settlement solution might be the best option for you.
Debt settlement programs are also sometimes called debt negotiation, credit settlement, or debt arbitration. It is usually handled by a debt negotiation company that helps to find an acceptable payment compromise between you and your creditors, usually paying off your debt balances at a greatly reduced amount. Debt settlement programs know the industry and can ease the stress of having to deal with your creditors on your own.
Choosing to settle your outstanding debt should not be taken lightly. Keep in mind that creditors don't have to negotiate your debt with you; they can instead decide to take you to court in an attempt to collect on the full amount of money borrowed. Debt settlement should only be considered if you have a significant hardship. Debt relief programs are an option to consider as an alternative to bankruptcy.
Before deciding to negotiate your debt, you should strongly consider all other options first. If you have a credit score above 640 then an unsecured debt consolidation loan may be a better option. If you have less than perfect credit and just need to lower your monthly payment a little to make things more manageable, a debt management or consumer credit counseling program may be best. Either way, make sure you consider all of your options before choosing one solution over the other.
Generally, a debt settlement company works as your advocate when dealing with your creditors. The firm will work to lower your monthly payments and to resolve what debts they can. While this might sound similar to what a consumer credit counseling service does with a debt management plan, it differs in several important ways.
What Are The Differences Between Debt Settlement Programs And Consumer Credit Counseling?
A consumer credit counseling service (CCCS) will work to lower your interest rate and decrease or eliminate fees, but your balances will still be owed in full; a debt settlement company will work with eligible creditors to cut your enrolled balances by as much as 50 percent.
Instead of making a monthly payment to a CCCS and having them disburse the funds to your creditors, you remain responsible for making payments to the companies you owe, so if you stop making payments while a settlement is negotiated, you could receive collection calls from your creditors. A good debt settlement company will help you understand what collectors can and can't do so you know your rights as a consumer.
With a debt relief program it's often possible to fully resolve what you owe between two to four years after enrollment; a credit counseling program can take from four to five years or more based on a number of factors.
A very important fact to keep in mind is that debt settlement is based on the future resolution of your accounts. Because it's based on what could happen, the results of a debt relief program can vary widely. This means that finding an accredited and reputable debt settlement firm is crucial to your success. The right debt settlement program can provide one lower monthly payment, a payment that is often much lower than your minimum monthly payments. It can sometimes even be lower than the payments you might make using a credit counseling firm. Another point to remember is that most settlements are approximately 40 percent of what you owe to your creditors, so you will be placed on a monthly savings plan to ensure you have those funds in place.
If you need help, AmOne's financial search specialists can answer any questions you may have about debt settlement programs or any other debt consolidation solution you're interested in. To learn more, you can either fill out our short debt settlement solutions form or call us toll-free at 1-800-781-5187. Our free matching service will help you find the ideal debt relief program for your financial situation.