What is Debt Consolidation? And How You Should You Consolidate Debt?
Let's Get Your Debt
Taken Care Of
How much credit card debt
do you currently owe?
Our partners
are featured in:


Are you in a situation where you'd like to lower your debt, but you're not sure how to consolidate debt, or which options are best for you? If so, AmOne was specifically created to help keep people like you from heading down the wrong financial path.
AmOne is a free service that is able to match you with the best debt consolidation solution for your current circumstances, simply by you quickly answering some general questions about your situation.
You can proceed from there with the debt consolidation agency immediately provided or for those that want more help we will gladly take the time to answer your questions and explain the pros and cons of each option.
For almost 18 years we've helped people save time and get a better result consolidating debt than trying to figure out how to do it on their own. Give us a try today by clicking here, or by getting started with the form above. We're confident you'll be glad you did.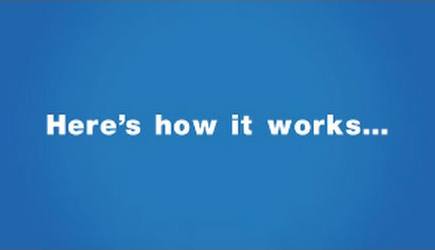 If you're struggling with your finances, and you're finding it harder and harder to make even the minimum monthly payments on time, or if you're already under a serious financial hardship with mounting debt you can't afford, then a debt consolidation program might be the right alternative for you.
There are two main debt consolidation programs to consider before resorting to drastic measures like bankruptcy.
Consumer Credit Counseling Programs
Consumer Credit Counseling Programs are a form of debt management where you enter into a formal agreement with a third party company who negotiates a voluntary debt repayment plan at reduced interest rates on your behalf, with all of your high interest unsecured creditors. You pay the third party a set monthly payment that you can afford, and the debt consolidation agency handles the distribution of funds to the creditors.
Creditors are willing to participate in credit counseling programs because they are more likely to get paid something on time from a certified debt consolidation agency than from an over-burdened consumer.
In general, people who enter into a credit counseling program become debt free as soon as three years after starting a program, as long as they can refrain from taking on additional debt throughout the process. In some instances it can take 48-60 months.
One thing to keep in mind is that credit counseling program does not magically make your bills disappear. It's a great option, but it's only for consumers that can be disciplined with their borrowing and spending habits moving forward.
A downside of credit counseling programs is that it will likely show up on your credit report that you have entered a credit counseling program. This could adversely impact your credit scores while you're enrolled the program, but it's not nearly what the impact would be from not paying your bills at all.
If you chose to enter into a formal debt management plan (or DMP), you should work with a reputable consumer credit counseling service to create a customized credit counseling program tailored to pay off your creditors. AmOne can help you find the right debt relief program for you.
Debt Settlement
Debt settlement is a debt relief program where you and your creditors agree on for a sum to pay off your balance, that is usually far less than what is currently owed. Usually, only unsecured debts, like credit cards, signature loans, and medical bills are eligible for settlement.
Debt settlement is something that the consumer can do on their own, but it's often performed best by a third-party debt consolidation agency that facilitates the negotiation between you and your creditors. Debt settlement companies know their way around this debt relief method and can help alleviate the stress from you having to deal with collectors or your creditors directly. Before retaining a company to help you settle your debt, it's important you know the details of this particular debt relief program.
The major benefit of this debt relief program is the reduction in your payoff amount. On average, the creditors may lower your payoff balance as much as 50 percent of what you currently owe. This payoff amount can be higher or lower depending on the creditors and the extent of your hardship situation.
However, a reduction in payoff amount doesn't come without negatives. When you choose to debt relief, you are making the decision to pay back your creditors less than what you originally borrowed. This will hurt your credit score, and can do so significantly. In most cases, your credit report will reflect several late payments and a notation that you have settled your debt. This can hold you back from getting future financing for several years, especially unsecured financing.
Generally, debt consolidation agencies work as your advocate when dealing with your creditors. The firm will work to lower your monthly payments and to resolve what debts as the funds build to a level where they can. While this might sound similar to what a consumer credit counseling program does with a debt management plan, it differs in several important ways, with one of the biggest being that credit counseling is typically going to be for unsecured debts under $15,000, where the consumer just needs a moderate reduction in payment to continue paying their bills on time.
Debt Settlement is typically for consumers with debts over $15,000 that need a significant reduction in debt in order to see any light at the end of the tunnel. Debt relief programs like debt settlement should be considered when you have a significant hardship, and the only other option is bankruptcy.
What Are The Differences Between Debt Settlement And Consumer Credit Counseling?
A consumer credit counseling service will work to lower your interest rate and decrease or eliminate fees, but your balances will still be owed in full. A debt settlement company will work with eligible creditors to cut your enrolled balances by as much as 50 percent.
With Debt Settlement, instead of making a monthly payment to a credit counseling company and having them disburse the funds to your creditors, you remain responsible for making payments to the companies you owe, so if you stop making payments while a settlement is negotiated, you could receive collection calls from your creditors. Good debt consolidation agencies will help you understand what collectors can and can't do so you know your rights as a consumer.
With debt settlement it's often possible to fully resolve what you owe between two to four years after enrollment; a credit counseling program can take as much as five years or more based on a number of factors.
A very important fact to keep in mind is that debt settlement is based on the future resolution of your accounts. Because it's based on what could happen, the results of this debt relief program can vary widely. This means that finding an accredited and reputable debt settlement firm is crucial to your success. The right settlement program can provide one lower monthly payment, a payment that is often much lower than your minimum monthly payments. It can sometimes even be lower than the payments you might make using a credit counseling firm. Another point to remember is that most settlements are approximately 40 percent of what you owe to your creditors, so you will be placed on a monthly savings plan to ensure you have those funds in place.
Before starting credit counseling or entering into a debt settlement plan…
Ask yourself how good your credit is. If your credit score is above 680 you may be able to get an unsecured debt consolidation loan to relieve your monthly financial pressure.
If your credit score is worse than 680, ask yourself the following:
Are you making little to no progress in paying down the debt you currently owe?
Are you late, or do you at risk of becoming delinquent with your payments?
Are you being hounded by creditors?
Are the majority of your debts, other than your house, unsecured?
Do you have the ability to make a lesser payment than what you owe?
If you've answered yes to any of these questions, you may be a candidate for a debt relief program. AmOne can help determine which debt relief consolidation option may be best for you and quickly match you with a debt consolidation agency to help you.
Simply fill out our easy online debt relief form, and you'll be contacted by one of our financial matching specialists. We'll work with you to find the best way to consolidate your debts, and then connect you with one of our trusted partners who provides the desired service. You can also call us toll-free at 1-800-781-5187 to learn more about debt relief programs, credit counseling, or any other debt solutions available to you. Our service is always free and comes at no obligation to you.