Find the Right Debt Consolidation Loan for 2022
Get approved today
$2,000 to $50,000
No Collateral • Lower Rates •
Pay Bills • All Credit Welcome
Won't impact your credit score!
Privacy & Security
PROTECTION
Find the Right Loan Options Faster
Welcome to AmOne. We understand that finding the right debt consolidation loan can be time consuming and confusing.
That's why we've created a free online loan matching system to speed up the process and make it easier for consumers to connect with their safest and most affordable debt consolidation lenders.
By simply filling out our form above, or by calling our debt consolidation specialists toll-free, you'll be immediately presented with loans for debt consolidation that are appropriate for your current situation.
After you've reviewed your options, you can choose to proceed with any of them on your own, or have an AmOne Debt Consolidation Specialist answer any questions you may have first before proceeding.
With many great debt consolidation loans available in one spot, it's easy to see why over 1 million people start off their loan searches at AmOne each year! Click here to Get Started.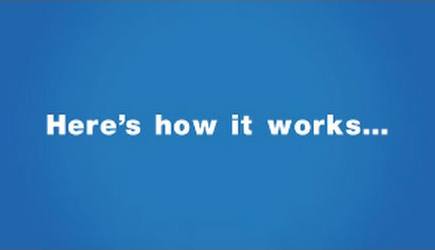 Our partners
are featured in:


Why you should choose
AmOne is about giving people a simple and free way to find their best loan options faster
Benefits
Easy & Efficient Process Saves Time
Targeted Options Offer Great Results
Very Helpful and Friendly Service
Provides Peace of Mind
No Cost to Use AmOne
Features
Instantly Matched to Appropriate Solutions
Highly Rated Providers Identified & Offered
Always Safe, Secure & Confidential
Offered Nationwide Since 1999
U.S. Based Live Support
Our service speaks for itself –
Rated Excellent on
September 5
An Amazing company!
I had been looking for something to help me with my defaulted loans for a while and was getting into hopeless areas. This company…
-maheeniee sandhu
August 14
AmOne linked me with a nonprofit credit…
AmOne linked me with a nonprofit credit consolidation company to help me consolidate my debt before…
-AliciaS
August 13
I worked with Krista she was wonderful…
I worked with Krista she was wonderful so helpful in helping me understand the loan process for my…
-Naya Flores
August 1
Very professional
Very professional, easy to work with and prompt on answering questions.
-William Jones
July 2
Jeff was very helpful
Jeff was very helpful. He put me in touch with who I needed to talk to. I am now on the road to be debt free!
-Laverne
June 27
I will tell you how pleased I am that I…
I will tell you how pleased I am that I found AmOne. They were so helpful with my situation with…
-John Romano
May 20
The representatives at AmOne were very…
The representatives at AmOne were very professional, and the loan i have just received, and made my…
-Jerome
April 25
They were very upfront with the…
They were very upfront with the options, process, and selections.
-Paul
April 23
Awesome Job
Awesome Job. Fill out the information with in two working day had the loan. Thanks
-Dan
April 6
i have a bad habit i always change my…
i have a bad habit i always change my passwords and then forget most of them,, i need to do just…
-shirley acerbi
April 4
Clear, concise help
Quick response, didn't push any product or service but seemed genuinely interested in finding out what works best for me. Very…
-8642572
April 3
was very easy.
was very easy.
-8675111
April 1
Excellent service,very helpful,great…
Excellent service,very helpful,great customer service,everyone should go here first..
-Kevin
March 28
I received a call from Onemain the same day
I received a call from Onemain the same day I was denied by avant and prosper. Amone was the…
-Ramona
March 27
AmOne is number One
This was the first time using AmOne and was impressed with the quick effective results. They were able to match me up with a…
-Melissa
March 18
Credit Report Assistance
Very helpful and attentive to me financial needs.
-Erica
If you're faced with making multiple payments to multiple creditors, chances are you are finding it harder and harder to put money into savings or even to afford simple daily expenses. Are you struggling to make your minimum payments each month? Are you looking for a way to make only one payment to a company each month, as opposed to struggling to keep up with several different bills? If you are a small business owner, have your creditors lowered your credit limits, reducing your ability to grow or fund your company? Have they raised the interest rates on your business credit cards?
Whether you need the money for personal or business use, there is a better way for you to manage your debts and take back control of your finances. An unsecured debt consolidation loan can help you to pay off your existing debt and improve your cash flow.
When most people hear about a debt consolidation loan, their first thought is usually a secured debt consolidation loan, like one that is taken out using the equity in your home as security. This type of loan may be viable if you own a home that is worth more than you owe on the mortgage or if you have other property to use as collateral, but an unsecured debt consolidation loan can be a better debt consolidation option if you have good to excellent credit.
Unsecured Debt Consolidation Loans
Unsecured loans are a debt consolidation option that does not require you to risk an asset in order to obtain financing. You don't have to put your home or your car at risk in order to get the loan. As an unsecured loan can generally be used for any purpose, it can be a perfect fit for your personal debt consolidation – or, if you own a business, your small business debt consolidation needs.
With this debt consolidation option, you may instantly improve your cash flow each month. Your potential savings can range from hundreds to thousands of dollars on interest over the life span of a loan. Consolidating existing debt into a single debt loan can be one of the best ways to get out of debt quickly without damaging your credit.
It's important to remember that, regardless of the personal or business purpose, unsecured debt consolidation loans typically have a higher interest rate than secured loans. The trade off in risking your home, car, or business equipment as collateral comes in the form of a lower interest rate, but if you can't make the new payments, you could lose your asset. With an unsecured debt loan the lender basing the approval decision solely on your credit history and your ability to repay the money. This is why it's critical to not only find the right loan to consolidate your debts, but also a knowledgeable resource to help answer any questions you may have.
Which Debt Consolidation Option Is Right For You?
This is where AmOne can help. We're the leading debt consolidation loan website for individuals and small business owners in the United States. Our experience since 1999 in assisting millions of people consolidate billions of dollars means that we're in a position to help match you with the highly rated and trusted lenders available. We take your unique personal or business debt situation into account and work with you to find the right debt consolidation loan solution for you.
Our financial search specialists are able to help save you time when it comes to searching for the available debt consolidation options. Our clients – people and small business owners just like you – have provided their feedback on our partners, enabling us to ensure that the debt loan solutions we offer are from the most trustworthy and reputable lenders.
If you're the type of person that values your time and wants to give your debt consolidation loan request the best chance for success, then we highly recommend you contact us to get started on loan solutions today. You can either complete our easy-to-use debt loan solutions form or you can call us toll-free at 1-800-781-5187 to speak with one of our knowledgeable and experienced financial search specialists. From there our free service will put you in touch with safe, reliable, and trustworthy debt consolidation loan providers that fit your unique situation.