How Debt Management Plan Helps You Pay Your Debt Faster
How much credit card debt
do you currently owe?
Our partners
are featured in:


How It Works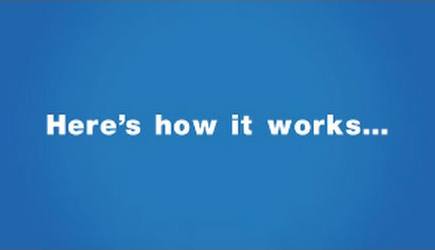 Do you know your three credit scores? Have you had any late payments to lenders like your credit card company, or have you been late in paying your electric or water bill? Do you know what your debt to income ratio is? All of these factors can affect your finances both today and in the future. If you have been running behind on paying your bills and a lower monthly payment on your credit cards could make the difference for you, it might be time for you to find a personal debt management plan online.
There are several solutions that can help people like you manage your debt. Whether you create a debt management plan on your own or with a professional, or enter into credit counseling with a nationally recognized company, you can work to bring your finances under control without resorting to more drastic measures like debt settlement or bankruptcy.
When you're barely coping with large financial debts and need help not only in managing your money and but also with paying your bills on time, debt settlement can be the first step in finding relief for your overburdened finances. While you can attempt to work with your creditors directly, you may find greater success and peace of mind in having a qualified debt settlement firm work for you.
Consumer Credit Counseling Service
If you think that a debt management plan is your best bet, you should make sure you work with a trustworthy consumer credit counseling service to come up with a personalized program that fits your needs. A good credit counseling service will evaluate your financial picture, provide access to educational material and tools to keep you on the right financial path moving forward, and handle dealing with your creditors on your behalf to get your interest rates lowered or even eliminated.
A debt management plan is only a part of the overall credit counseling process. A credit counseling service not only negotiates with the companies you owe money to, it will also distribute payments to those creditors. If you enter into a debt management plan with a credit counseling service, you would pay the CCCS, who in turn would pay your creditors. Choosing this debt management option helps to speed up paying off your debt. In general, people who enter into DMPs can become debt free as soon as three years after starting a program as long as they can refrain from taking on additional debt through the process. These plans are not magic – they work, but only if the consumer can be disciplined with their borrowing and spending habits.
A downside is that being in a DMP can show up on your credit report. Because of its presence on a credit report, this could in turn lead to an adverse affect on your credit scores while you're enrolled in a debt management plan. If you have a need to take out a loan while you're working with a consumer credit counseling service you may find it difficult to obtain the loan or that the loan comes with a high interest rate.
Before starting credit counseling or entering into a debt management plan…
Ask yourself:
Are you able to afford one monthly payment (roughly three percent of your credit card balances combined) to a consumer credit counseling service?
Are you making little to no progress in paying down the debt you currently owe?
Are your interest rates on the high side?
Are you looking to protect yourself from collections?
Are you at risk of becoming delinquent or late with your payments?
If you've answered yes to any of these questions, you may be a candidate for a debt management solution. AmOne can help you to locate, for free, a reputable consumer credit counseling service so you can find the best online debt management options for your financial needs. Our financial search specialists are familiar with how today's economy has affected families across the country. As a result, we have access to the highly rated online debt management solutions to help manage your debt.
To find the highly rated debt management options available to you, simply fill out our easy online debt management form and you'll be contacted by one of our financial search specialists. We'll work with you to find the best way to consolidate your debts, and then connect you with one of our trusted partners who provides the desired service. You can also call us toll-free at 1-800-781-5187 to learn more about debt management, credit counseling, or any other financial solution available to you. Our online debt management matching service is always free and comes at no obligation to you.