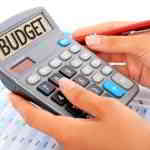 Do you have more than one credit card? Are those cards close to exceeding the limit? Are you only paying the minimum payment every month? Then a debt consolidation loan might be a good option for you.
What is a Debt Consolidation Loan?
A debt consolidation is a loan that combines multiple unsecured debts into one easy, monthly payment.
Compare Your Personal Loan Rates
Check Your Personal Loan Rates
Choose a purpose for your loan
Always free and will not impact your credit score.
Why Would I Need a Debt Consolidation Loan?
There are many factors that would lead you to this type of loan. The main reason would be to pull all your bills together into one single monthly payment, which can be repaid over a longer term with an affordable plan. Doing this will reduce the worry about being able to pay all your bills on time each and every month.
Another benefit would be a more manageable monthly payment schedule, one payment, each month instead of several payments at different times of the month. When your payments are being made each and every month, on time and in full, this will have a positive outcome on your credit score.
What You Should Know Before Looking For a Loan.
How much do you owe?
This is an important first step, knowing how much you owe will help you decide how much you need to borrow.
What is your credit score?
There are three reporting agencies that determine your credit score, TransUnion, Equifax, and Experian. Once you know your score it will be easier to discuss how much money you can qualify for.
What are you paying off?
One important thing to look at when reviewing your bills is to look at the interest rate. Once you determine what the interest rate of each bill is, then you will be able to separate out those bills that have a lower interest rate than the debt consolidation loan.
Budget, Budget, Budget.
Knowing your monthly budget and what you can afford to pay towards your debt consolidation loan is a key step in being able to make the payment, regaining your credit, and getting you out of debt.
Now that you understand what a debt consolidation loan is and how it works, you can now make the decision if it is the best option for your situation. Getting out of debt is a serious task and important for your financial future, start the process to obtain a debt consolidation loan today.